The Modern Workplace Needs Modern Protection
Cybercrime is up 600% after the COVID-19 pandemic. Now more than ever, cybercriminals are constantly working to access your sensitive information and put your whole business at risk. You can get modern protection in place that stops you from being part of the statistic by getting in touch.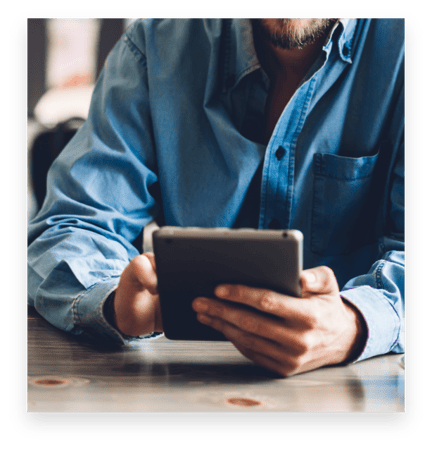 Why Do You Need Modern Protection?
Doing business in the modern world means using modern technologies. From cloud-based ERPs to simply sending emails in and out of the company, more and more aspects of how we work are done online.
And that makes businesses susceptible to attack.
You'd benefit from modern protection if:
You use email to communicate with colleagues and customers
You access and share Office documents outside the business
You and your team work remotely on less-secure networks, either off-site or at home
Think about building a Microsoft modern protection workplace, if you want to:
Best secure your emails from attack and defend against incoming email threats
Upskill and educate your team on how to stay safe when working in an online environment
Rest assured you've got a strategic and thorough IT security plan in place to protect your business now and into the future
What Are Your Modern Protection Options and Where Can They Help?
You can continue using inefficient, needlessly expensive DIY options or you can speak to an expert in IT security.
As well as being a Microsoft Gold partner, PSTG is an accomplished Microsoft Security partner. Our IT security experts have worked on intricate and complicated projects with all types of businesses.
You can take advantage of this experience to ensure your business has the most robust solution possible to protect your people and your data.
And it'll be achieved in an efficient, easy-to-understand way, that keeps stakeholders informed and team members engaged.
Browse your support and other options on this page...
Office 365 Email Protection
When it comes to digital challenges, nothing's more important than security. Key deliverables from our Office 365 Email Protection engagement are:
Filling knowledge gaps in your team
Explaining technicalities in plain English
Help reduce security breaches
Improving your business' IT safety
You'll get Microsoft Defender for email
Giving you unbeatable email and link scanning
Fewer phishing scams, less spam, less threat to your business
Overall, your team's better protected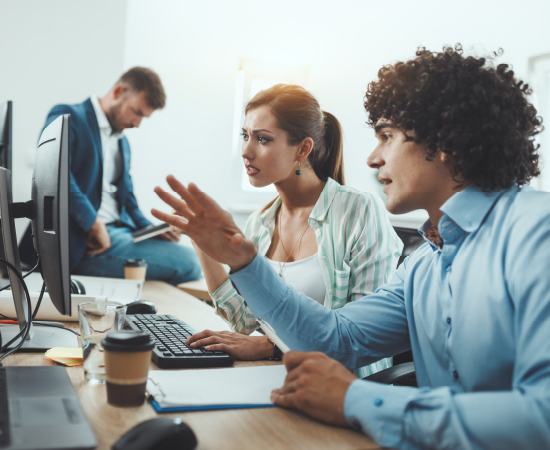 Intune Device Management
Take control of how and people and devices access to your business data by applying the compliance rich features of Intune to your business. PSTG have a demonstratable history of giving businesses the protection that they need, that protects business data. Some key deliverables of PSTG's Intune engagement are:
Comprehensive Windows 10 management
Maximum return on investment
Comprehensive Windows 11 management
Simplify automated provisioning, configuration management, and software updates for all your endpoints
Cloud security across endpoints
PSTG will provide a clear vision with goals for digital change
Take advantage of existing investments to modernise the user experience with Microsoft 365 cloud telemetry
Help protect user devices against threats using Microsoft Zero Trust technology with unique capabilities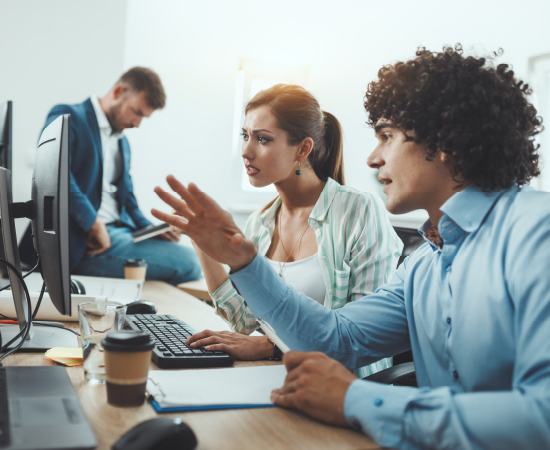 Looking for IT Log Monitoring?
PSTG AI Log Monitoring Powered by SKOUT
Cybercrime can't be monitored by human eyes alone. Robust management leans on the power of AI to allow proper monitoring and identification of attacks.
PSTG has partnered with SKOUT to produce an industry-leading product that helps our security specialists best protect your business. It means you can rest assured you're operating with AI-powered analysis and intelligence, as well as a 24/7/365 Security Operations Centre.
If we detect threat-like behaviour taking place, we'll move proactively to secure your data and your business.
This includes identifying cloud infrastructure attacks, unauthorised access and compromised user credentials, protecting critical systems by notifying user privilege changes and identifying third-party violations or multi-vector attacks.
Other key features of this log monitoring service include:
SIEM analytics and an AI-powered analytics engine to inform decision making, reporting and security monitoring
Multi-tenancy dashboard, self-service reporting and physical or virtual appliance for on-prem logs
Meeting key industry regulatory requirements for log retention and merging data with other security tools to maximise ROI


Looking for Enhanced 365 Monitoring?PSTG365 Monitoring Powered by SKOUT
Even with all the best measures in place, the nature of the beast is that cybersecurity is always a managed risk. This is an unfortunate fact of life when doing business in the modern world.
But it's possible to work as effectively as possible to identify attacks fast, resolve them quickly and analyse what happened to remove the risk in the future.
With PSTG365 Monitoring, any rogue attempts to breach your business will be acted upon so your business can carry on operating.
This includes identifying malicious admin changes, rogue logins, unauthorised access and suspicious email forwarding.



Other key features of this Microsoft 365 monitoring service include:
Detection of suspicious activity across your Office 365 environment
Multi-tenancy dashboard (with top-level visibility of activity), SIEM correlation and SOC analysis with support for custom alerts and reporting
While meeting industry regulatory and compliance requirements
Why Choose PSTG to Build Your Modern Protection?
PSTG is your ever-evolving IT security partner with years of experience. We have a well-earned reputation for doing what it takes to get the job done - while making sure everything's easy to understand.